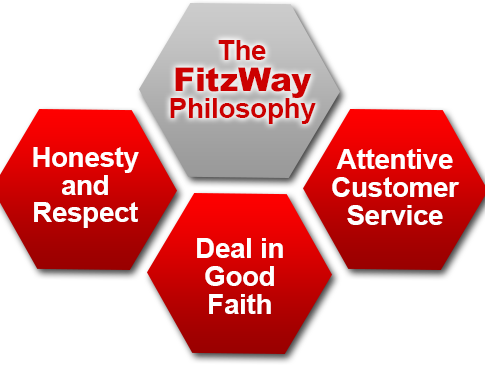 WHAT IS THE FITZWAY
What is the

FitzWay?
Fitz•Way /fits-wa̅/
noun
a term developed by Fitzgerald Auto Mall that defines our business philosophy.
acts as a guideline for the way we treat our customers.
a part of our unique way of doing business that has helped differentiate us from other auto dealers.