THE 2022 CHEVROLET BOLT EUV IN HAGERSTOWN MD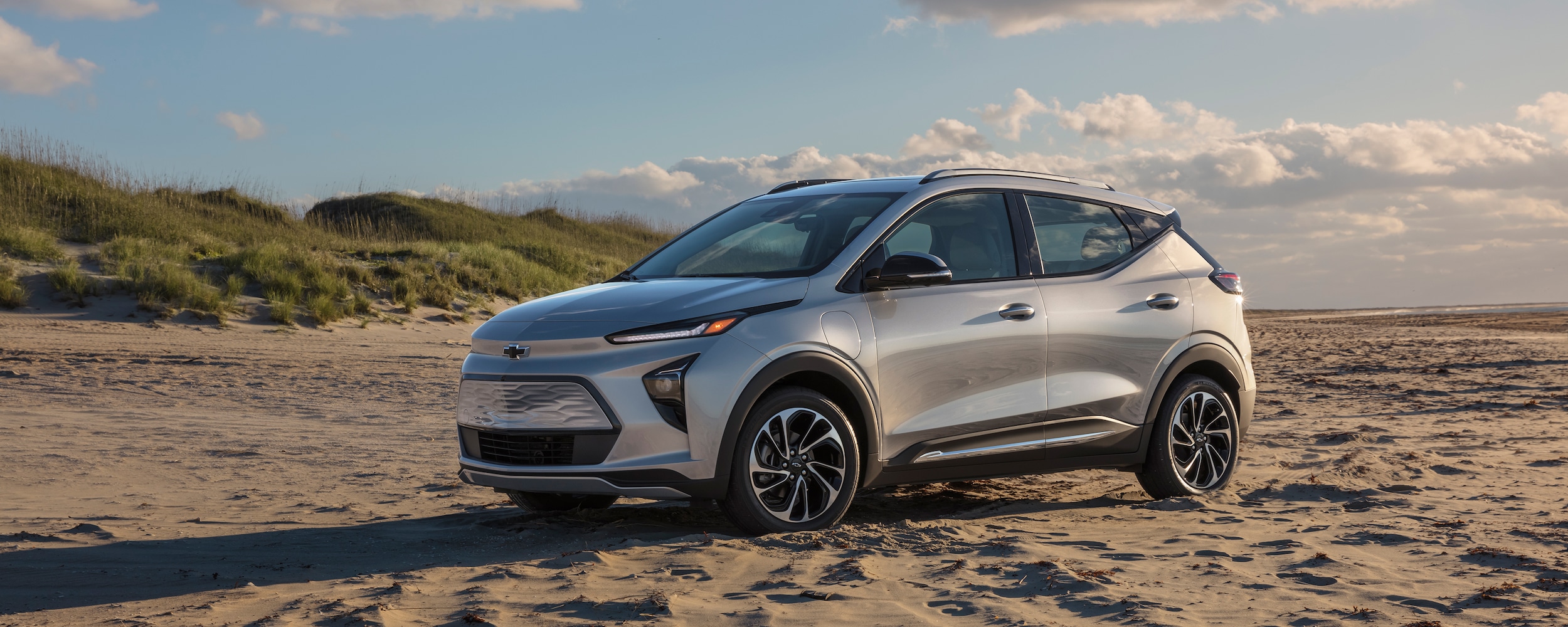 Introducing the 2022 Chevy Bolt EUV
The upcoming Chevy Bolt EUV serves as one of the newest models in the Chevrolet lineup. You may wonder what the new EUV looks like, what it has to offer, and about its new specs and pricing. The Fitzgerald Chevrolet of Hagerstown team will share all the details you need to know about the upcoming electric SUV.
Design
From the exterior styling to the cabin specs, the Chevy Bolt EUV appears creatively crafted for your Thurmont adventures. LED lighting on the outside gives it a striking appearance, and the turn signals light up to show your next turn on the roads. You will find premium and well-articulated tech specs in the cabin, giving you a premium outlook, regardless of where you sit.
Performance
The 2022 Chevy Bolt EUV brings efficient performance for every Hagerstown, MD drive, thanks to its extensive range. With the new model, you will have to say goodbye to your favorite gas station, helping you save on fuel costs for other expenses. The Bolt EUV offers a stable drive, appears quick, and blends electric torque with its impressive 250-mile range.
Among the functional buttons in the cabin include power-saving features like the energy restoration paddle and an accelerator single pedal activator. Chevy also provides an energy assist, which allows you to check on the most convenient Waynesboro paths, depending on the mile range. When it comes to charging, the new EUV offers an effortless procedure similar to charging your smartphone.
Charger choices come with Level One and Level Two plug-in systems, which come with a Dual Charging Cord. Interestingly, the 2022 Bolt EUV adds to its style and convenience by adding a charger port that illuminates. Chevy also provides solutions for home charging installation, giving you convenient access to power anytime your vehicle needs a charge.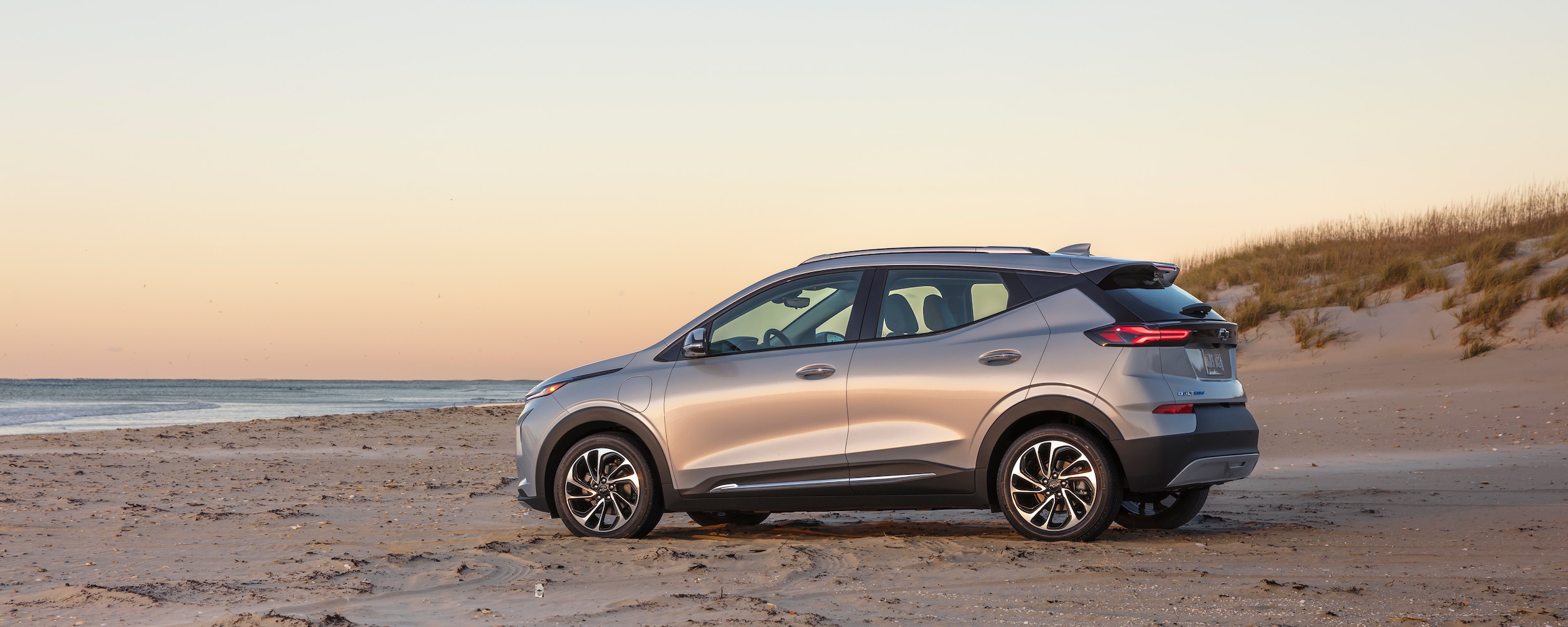 Safety Technology
The 2022 Chevrolet Bolt EUV features several standard systems to keep you safe on your daily driving adventures. Like in other new Chevrolet models, the Bolt EUV includes a standard set of safety features, with the new EUV adding on other advanced systems. Automatic braking represents one essential safety feature, and it works by reducing the vehicle's speed in emergencies. The Bolt EUV also offers a forward collision alert that works in conjunction with the pedestrian radar detectors. You can also choose a model equipped with a lane assist, super cruise control, a following distance indicator, and a hands-free driving tech feature.
Interior Highlights
The interior setting appears spacious, with comfortable seats that offer plenty of legroom for front and rear passengers. Ideally, the Bolt EUV can transport up to five people around Frederick, making it a perfect choice for a family-hauling vehicle. You will also notice a panoramic sunroof available in the EUV models, which provide outside views and an airy cabin.
The new EUV offers ventilated and heated seats, providing excellent comfort and convenience. You can also enjoy the confidence of a rear camera mirror mounted on the upper cockpit. You'll also have plenty of room to stow your gear, especially with the rear configurable seats.
The new Bolt EUV ensures you have quick connections with your family, weather info providers, and more. The infotainment center comes with an expansive screen that carries several tech features for your Martinsburg commutes. Notably, the Chevy Bolt EUV offers a wireless charging pad, wireless Android Auto, and Apple CarPlay.
Visit Our Hagerstown Chevrolet Dealership to Discuss the New Chevy Bolt EUV
The upcoming Chevy Bolt EUV will provide you with an electrified driving experience. Please contact our Chevrolet sales agents for more information about the 2022 Bolt EUV.